How Does OpenDOF Compare?
IBM Bluemix, MS IoT Hub, AWS IoT, Alljoyn, CoAP, Ayla Networks, ECHONET Lite, Electric Imp, MQTT-SN, and MQTT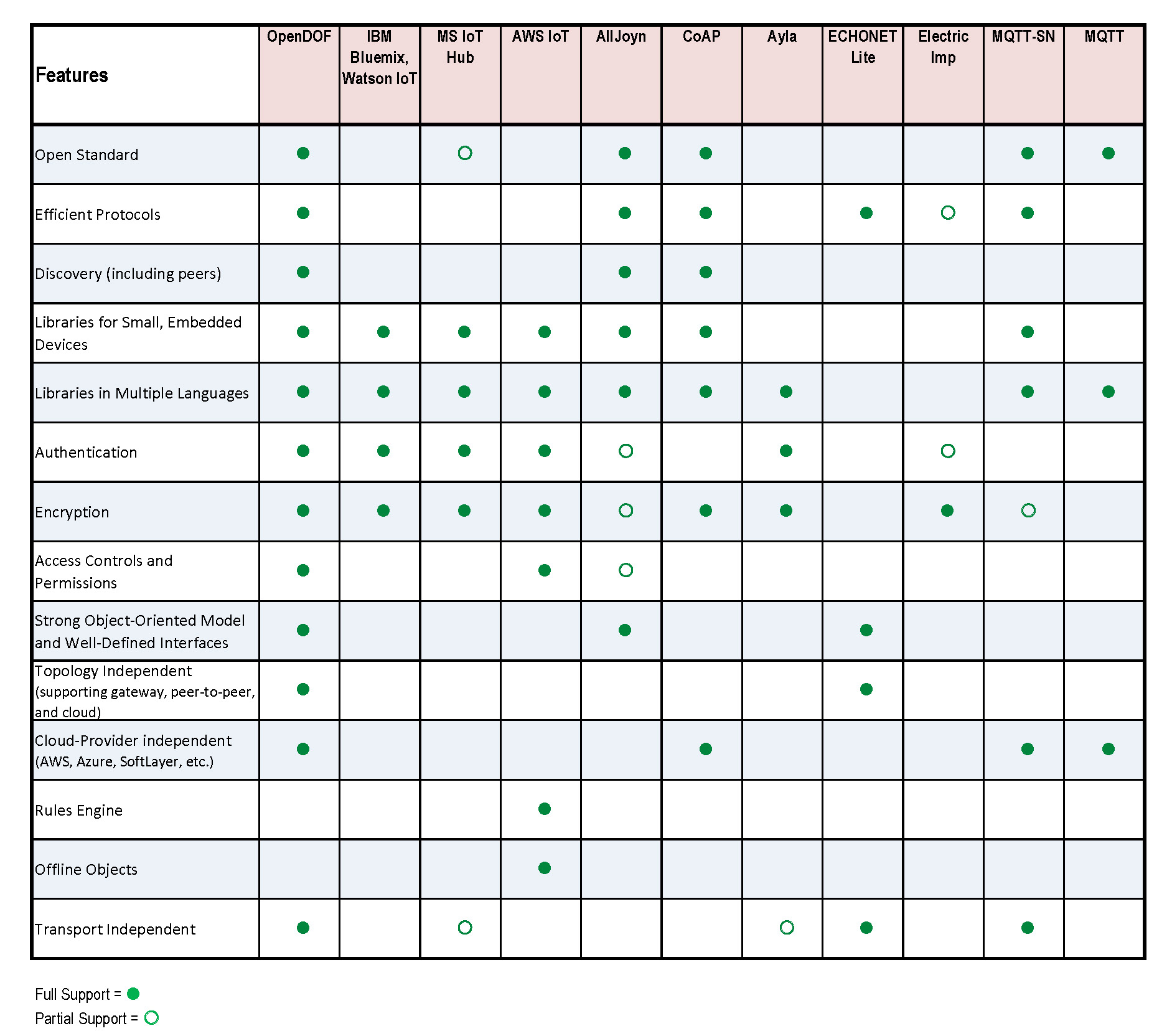 Comparison Terms
There are many options out there and many claims, with their own comparisons. Here you will find how OpenDOF stands when compared to other technologies using several key features as measurements. We will be adding additional technologies as they are reviewed, so check back often.
Features
The definitions we use are important measures for comparison. Our hope is to provide industry-standard terminology and recognized definitions for the features we are comparing. Please read the features and their definitions to understand what we are comparing and why they are important.