OpenDOF Blog
Objects of Information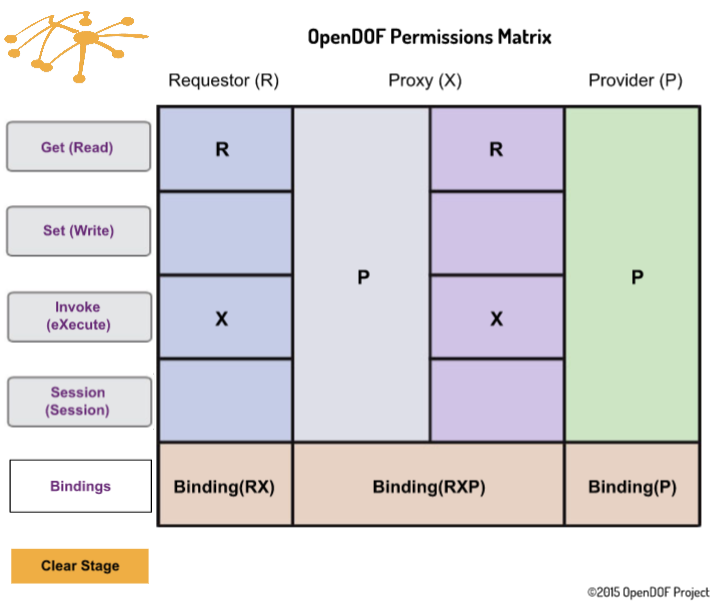 The OpenDOF Permissions Matrix is a simple, interactive demonstration created to let you see how basic permissions work with DOF Technology.
The Matrix displays Operations and their corresponding binding: Get (Read), Set (Write), Invoke (eXecute) and Session (Session). By clicking on one of the four Operations buttons, you will see the binding displayed across a Requestor (R), Proxy (X) and Provider (P).
Along the bottom row, bindings are displayed for each object, in proper order (left to right).
read more