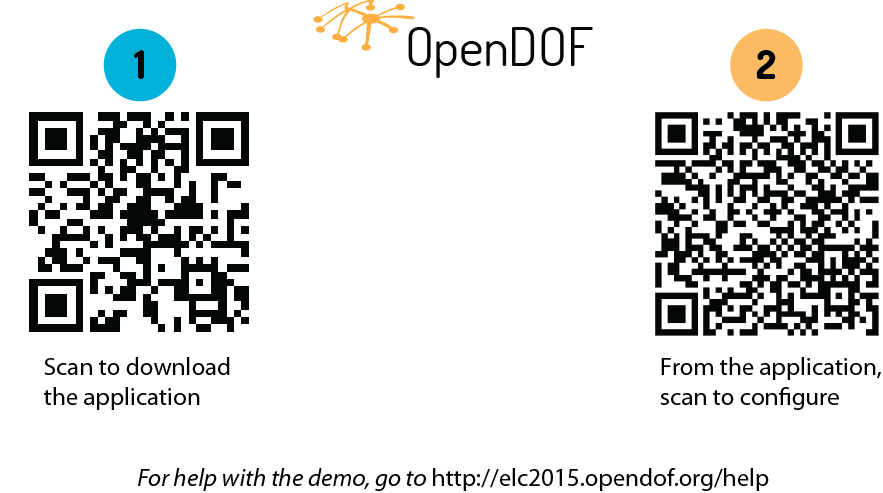 The OpenDOF "Suitcase" Demonstration shows how a DOF application could be used to track the location of a suitcase and monitor any physical impacts it may receive in transit.
Installation Instructions
Download the application to your Android device.
• Scan the QR code (1) on the Demo "postcard" for a link to the application.
– or –
• Download the application directly from Google Play or the App Store (iOS).